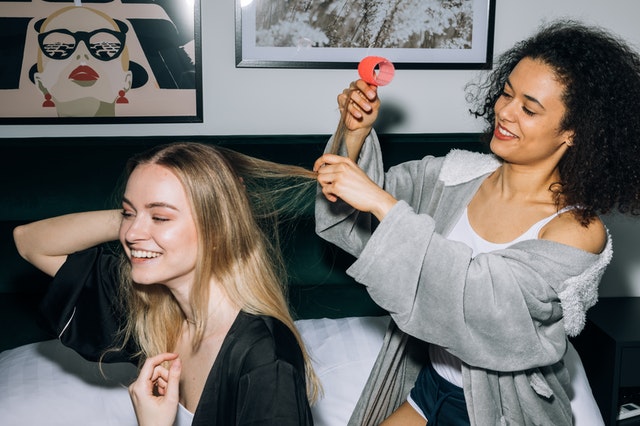 Overusing the hairdryer, chemical use and heat styling can be harmful to the hair. They usually provide quick makeovers, but they can dry the hair out, which can lead to damage. You should follow some good moisture-rich hair-care habits such as washing it gently or adopting a shampoo that protects against color fading.
When you see your hair dry and lifeless, it may be tough to feel quite yourself. But don't worry, here is some help for you. Dry hair often has a range of causes and treatments can be found on this article that allows you to prevent further damage recommended home remedies.
What are the causes of dry hair?
Dry hair could be caused by your scalp not producing enough sebum. One way to combat this is with a scalp treatment such as Dove Men+Care 2 in 1 Shampoo + Conditioner for Life for Men 2 at a time. If you notice the condition worsening with age, the Dove Men+Care Complete System can also be used.
Another factor that can lead to a lack of hair moisture is overexposure to both heat and air.
There's no doubt that styling tools can be damaging to your hair. Not only do they make it dry, but they also change the color & texture of it and cause other problems like breakage and split ends.
When shampooing frequently, you risk damaging your hair and causing a frizzy texture. Also, not using a conditioner after shampooing can make your hair look dry, dull, and lifeless.
Sometimes it's difficult to keep your hair looking healthy if you expose it too much to the wind, sun, chlorine, and other harsh climatic conditions. Sometimes this can cause your hair to become dull and dry in the process.
Bad brushings can cause your hair to become dry (and susceptible to breakage) and make it seem as if you never brushed it.
Some Tips To Moisturize Your Hair
1. Use a hydrating shampoo and conditioner to replenish the moisture lost from hair. You can also opt for leave-in conditioners that add extra water to your hair.
2.Switching your shower to cold water can help reduce fizziness by sealing the hair and scalp pores. Not only will it make your hair look smooth, but it'll also make the hair thick & manageable.
3. You should add a serum to your daily hair care routine. They help coat your hair with moisture & reduce frizz, making it shiny and smooth so that it lasts longer than usual.
4. Dry shampoo can be a great alternative to daily shampooing. It is good for oily hair and scalp and keeps them healthy as well. As long as you're using the right product, it's a quick, easy way to refresh your hair without washing it daily.
5. We can't always avoid using heat styling tools, but we should take caution when using them. We should use the lowest/coolest setting and apply a heat protectant to help prevent damage to your hair. Using heat-free styling products like setting sprays, hair mousses, and gels can prevent damage because they don't add any heat to your hair. This allows for the hair to remain hydrated.
6. A hair care treatment that nourishes dry, brittle Applying drops of these oils to your dry ends and brushing gently will help to tame frizz, increase smoothness and make hair softer. locks is fantastic for anyone. You'll love the way it adds shine. Hair nourishment treatment is perfect for those looking to keep up with their hair routines & condition the scalp. The product repairs damaged hair and conditions the scalp to give you long-lasting smoothness.
7. Apply Nourishing Hair Oils – You can apply a few drops of any one of these oils to your dry ends and brush gently. You may also massage these oils into the length of your hair and tame frizzy in order to smooth them.