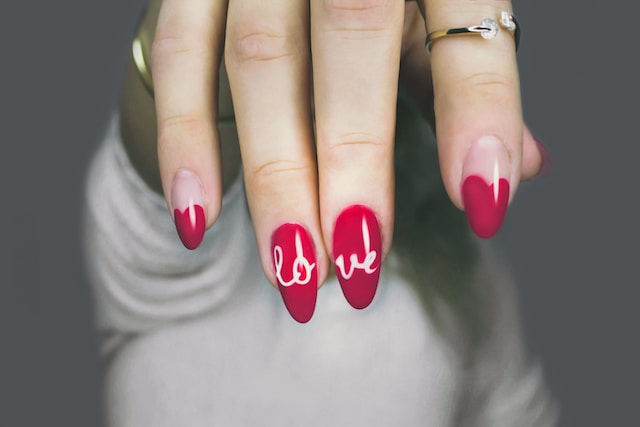 When it's time to celebrate, there's nothing quite like adding a touch of festivity to your style. Festival nail ideas are all about embracing colors, patterns, and sparkle to create stunning nail designs that complement the joyous occasion. Whether you're gearing up for a music festival, cultural event, or any other festive gathering, your nails can become the canvas for artistic expression.
In this article, we'll take you through a comprehensive guide on festival nail ideas that are sure to elevate your look and make you the center of attention. From bold and vibrant colors to intricate patterns, we'll explore various designs to suit every personality and occasion. Let's dive into the world of mesmerizing festival nail art!
Festival Nail Ideas: Unleashing the Creativity
Festival nail ideas are an opportunity to express your personality, showcase your artistic side, and embrace the joyful spirit of the occasion. Let's explore a diverse range of nail designs that will make your celebrations even more special.
1. Glittering Goddess: Festival Glam
Unleash your inner goddess with these glittering festival nail designs. Opt for metallic hues, holographic glitters, and sparkly sequins to catch the light and steal the show. These nails are perfect for evening celebrations, outdoor festivals, and dance parties. Shine like a star with each flick of your fingers!
2. Rainbow Rendezvous: Colorful Delight
Celebrate diversity with a rainbow-themed nail art. Paint each nail in a different vibrant color and add tiny rainbows, clouds, or stars for an enchanting effect. This playful design is ideal for pride festivals, children's events, and anyone who wants to spread joy through their nails.
3. Boho Beauty: Free-Spirited Charm
Embrace the bohemian vibe with boho-inspired nails. Use earthy tones, feathers, dreamcatchers, and tribal patterns to create a mesmerizing look. These festival nail ideas are perfect for music festivals, outdoor gatherings, and embracing your free-spirited self.
4. Floral Finesse: Nature's Elegance
Flaunt the beauty of nature with floral nail art. Delicate flowers, leaves, and vines bring an elegant touch to your nails. Choose soft pastels or bold blooms to match the festival's theme or your outfit. These nails are ideal for spring festivals, garden parties, and weddings.
5. Neon Lights: Electric Energy
Be the life of the party with neon nail designs that glow under blacklight. Experiment with electric shades of pink, green, orange, and blue. Add some geometric shapes or funky patterns for an edgy twist. These nails are perfect for rave parties and late-night celebrations.
6. Cultural Kaleidoscope: Fusion of Traditions
Celebrate cultural diversity with nails that incorporate elements from various traditions. Mix patterns, symbols, and colors to create a cultural kaleidoscope on your nails. These festival nail ideas are perfect for cultural events, international festivals, and embracing global unity.
7. Edgy Metallics: Futuristic Vibes
Step into the future with metallic nail art that reflects an edgy and bold personality. Experiment with chrome finishes, futuristic patterns, and robotic designs. These nails are perfect for tech-themed festivals, sci-fi conventions, and embracing the avant-garde.
8. Whimsical Wonderland: Fairytale Magic
Let your imagination run wild with whimsical fairytale nails. Create designs inspired by unicorns, mermaids, dragons, and magical creatures. Add some iridescent glitters to add a touch of enchantment. These nails are ideal for fantasy-themed festivals and embracing the child-like wonder.
9. Retro Revival: Nostalgic Charm
Travel back in time with retro-inspired festival nails. Use bold colors, polka dots, geometric shapes, and vintage patterns to evoke nostalgia. These nails are perfect for retro-themed events, vintage fairs, and embracing the charm of the past.
10. Animal Instincts: Wildlife Wonders
Unleash your wild side with animal-inspired nail art. Paint your nails like leopards, zebras, peacocks, or any other animal that resonates with you. These festival nail ideas are perfect for wildlife conservation events, animal-themed festivals, and showcasing your love for nature.
11. Glamorous Gems: Bedazzled Beauty
Add some bling to your nails with gemstone-inspired designs. Use rhinestones, crystals, and gems to create dazzling accents. These nails are ideal for upscale festivals, red-carpet events, and making a bold statement.
12. Ocean Breeze: Marine Magic
Dive into the world of marine-inspired nails. Use shades of blue, seafoam green, and sandy beige to create a tranquil oceanic vibe. Add seashells, starfish, and sea creatures for a touch of marine magic. These nails are perfect for beach festivals, cruise parties, and embracing the sea's calming influence.
13. Celestial Constellations: Starry Nights
Stargaze with celestial-themed nails that mimic the night sky. Paint constellations, moons, and shooting stars on your nails. These festival nail ideas are perfect for stargazing events, astronomy gatherings, and connecting with the universe.
14. Fruity Freshness: Tropical Temptation
Tropical festivals call for fruity nail designs. Use bright colors and fruity patterns like watermelons, pineapples, and oranges. These nails are ideal for summer festivals, pool parties, and embracing the tropical vibe.
15. Electric Tribal: Cultural Fusion
Combine tribal patterns with electric colors to create a unique nail art fusion. This design celebrates the blend of tradition and modernity. These nails are perfect for cultural exchange events, fusion festivals, and showcasing artistic diversity.
16. Minimalistic Marvels: Elegance in Simplicity
Less is more with minimalistic nail art. Embrace simplicity with clean lines, subtle patterns, and muted colors. These nails are ideal for formal festivals, corporate events, and anyone who appreciates understated elegance.
17. Festival French Tips: Classic with a Twist
Put a festival spin on the classic French tip design. Experiment with bold colors, glitters, and patterns at the tip of your nails. These nails are perfect for versatile festivals, where you want a timeless yet trendy look.
18. Dazzling Ombré: Gradient Extravaganza
Create a mesmerizing ombré effect with a blend of colors on each nail. This gradient extravaganza is captivating and fun. These festival nail ideas are ideal for events where you want a colorful and captivating look.
19. Gothic Elegance: Dark and Mysterious
Embrace the dark and mysterious side with gothic-inspired nails. Use black, dark purple, and deep red shades. Add lace, spider webs, and other eerie elements for a bewitching effect. These nails are perfect for Halloween festivals and embracing the macabre.
20. Pastel Dream: Soft and Serene
Indulge in the serenity of pastel nail art. Use soft and dreamy hues like mint green, lavender, and blush pink. These nails are ideal for spring festivals, baby showers, and showcasing your gentle side.
21. Mixed Media Madness: Artistic Fusion
Combine various nail art techniques for mixed media madness. Use watercolors, foils, decals, and more to create an artistic masterpiece on your nails. These festival nail ideas are perfect for art-themed events, exhibitions, and showcasing your creativity.
22. Nature's Hues: Earthy Elegance
Celebrate the beauty of nature with earthy-inspired nails. Use shades of brown, green, and natural tones. Add leaves, trees, and floral accents for a touch of elegance. These nails are perfect for outdoor festivals, eco-friendly events, and embracing nature's splendor.
23. Pride Parade: Colorful Solidarity
Join the pride parade with nails that represent the LGBTQ+ community. Use the rainbow flag colors and incorporate symbols like hearts and love. These festival nail ideas are ideal for pride parades, LGBTQ+ events, and showing your support for equality.
24. Tribal Fusion: Culturally Enriching
Merge tribal patterns from different cultures to create a tapestry of beauty on your nails. This design celebrates cultural richness and diversity. These nails are perfect for cultural festivals, heritage events, and embracing unity in diversity.
25. Holographic Hues: Futuristic Fantasy
Embrace holographic nails that reflect futuristic fantasy. These nails create a mesmerizing play of colors under different lighting conditions. These festival nail ideas are ideal for sci-fi conventions, futuristic-themed parties, and embracing your imagination.
FAQs:
Can I do festival nail art at home?
Absolutely! Festival nail art can be done at home with the right tools and nail polish colors. You can find numerous tutorials online to guide you through the process. Don't be afraid to get creative and experiment with different designs!
How long will festival nail art last?
The longevity of festival nail art depends on the quality of the nail polish, your nail care routine, and your daily activities. On average, festival nail art can last anywhere from a few days to a week or more.
Can I combine multiple festival nail ideas?
Yes! In fact, combining multiple festival nail ideas is a great way to create a unique and personalized look. Feel free to mix and match designs to express your individuality.
Is it safe to use nail stickers and decals?
Most nail stickers and decals are safe to use. However, make sure to read the instructions and avoid using them on damaged or sensitive nails. If you have any concerns, consult a professional nail technician.
What should I do if my nail polish chips during the festival?
Carry a small nail polish and some nail art essentials with you to the festival. If your nail polish chips, you can quickly touch up the design and continue to rock your festival nails!
Can festival nail ideas be suitable for formal events?
Yes! Some festival nail ideas, like minimalistic marvels or festival French tips, can be adapted for formal events. Simply choose more subdued colors and elegant designs to maintain a sophisticated look.
Conclusion:
Festival nail ideas open up a world of creativity and self-expression, allowing you to make a statement with your fingertips. Whether you prefer bold and flashy designs or subtle and elegant nail art, there's something for everyone to enjoy during celebrations. Remember to have fun, experiment with different designs, and showcase your unique personality through your festival nails.
So, get ready to steal the spotlight at the next festival with these stunning nail designs. Embrace the joyous spirit, add some festivity to your style, and let your nails be the canvas of artistic celebration!