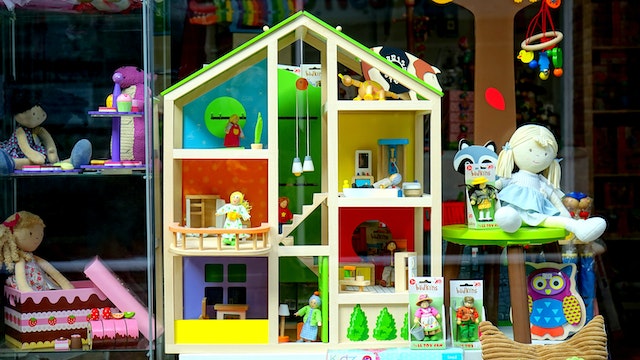 When purchasing a toy doll house, there are many factors to consider to ensure that the right decision is made. This article will go over some of the most important factors to consider when it comes to buying a doll house for your child.
The Age of Your Child
One of the most important factors to take into consideration is the age of the child who will be playing with the doll house. There are different types of doll houses on the market, and some are more suitable for a particular age group than others. For example, some doll houses come with small parts and accessories which may pose a choking hazard for younger children. Some more sophisticated doll house builds may also have crevices and corners that smaller children can get their hands or fingers trapped in, causing injury. Generally, doll houses are built with child safety in mind, however, a little due diligence on the part of the parents can go a long way in ensuring the child will be safe at all times when playing with the doll house.
The Size of the Dollhouse
Another factor to consider is the size of the toy doll house. It's important to make sure that the doll house will be able to comfortably fit in the child's room and that there will be enough free space surrounding it for the child to play comfortably. You may have to consider purchasing a larger doll house depending on the size of your child's dolls and accessories, as not all doll houses will have adequate space for your child to use all of their toys inside the structure.
Price
When it comes to toy doll houses, prices can vary widely. While it's important to find a doll house that's affordable and within your budget, you also don't want your ideal price range to compromise on quality materials. Ideally, you should maximise your budget for a doll house as much as possible in order to ensure you purchase one made from high-quality wood and non-toxic plastics. Doll house features will also usually affect the price. Things such as included accessories, dolls for the dollhouse and any special features of the doll house will typically add to the cost.
Durability
It's important to consider how durable the toy doll house is. This is especially important if you intend to donate or gift the doll house to a family member's child in the future. Unfortunately, many doll houses on the market are made from cheaper materials that are more likely to break easily. It's important that parents do research into the best dollhouse manufacturers and which materials typically hold up the best for doll houses over time.
Easy Assembly
Another thing to keep in mind is how easy or difficult it will be to assemble the toy doll house. This is something that should be considered before making the purchase, as you may be too short on time to construct and assemble a large and intricate dollhouse, meaning a smaller pre-assembled dollhouse might be a better choice. By considering the above factors, it will be easier to find the right toy doll house for your child. It's also important to read reviews in order to get an idea of what others have thought about a particular product before making any final purchase decisions.